IT Infrastructure personnel act as enablers to help build the platforms to allow IT to power and enhance an organisation's operational capability.
Some individuals will be focused on BAU (business as usual) 'keep the lights' on and others will be focused on continually enhancing infrastructure from a build perspective to create continual efficiencies to drive a business forward.
Understanding the market like we do...
Benefit from our experience in successfully placing candidates for IT Infrastructure Build and Support roles.
Q1 2022: Market trends for IT Infrastructure Build and Support
There is very good availability of IT professionals with IT infrastructure skills at all levels during this time. Day rates for IT Infrastructure contractors have softened given the current economic climate.
Image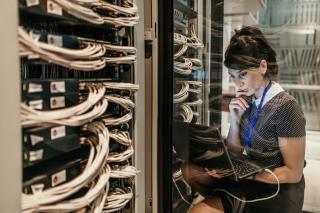 Q1 2022 pay rates for a 1st / 2nd line IT Support Engineer
Q1 2022 pay rates for an 3rd line Server Engineer