An effective IT manager possesses a diverse set of qualities that enable them to excel in their role. First and foremost, they exhibit strong leadership skills, providing guidance, inspiration, and direction to their teams. They have a solid understanding of technology and stay up-to-date with the latest industry trends, allowing them to make informed decisions and effectively manage IT projects. Exceptional communication and interpersonal skills are also crucial, as IT managers must collaborate with stakeholders, bridge the gap between technical and non-technical teams, and effectively convey complex information. Additionally, they should possess problem-solving abilities, strategic thinking, and a proactive mindset to identify and address IT challenges, mitigate risks, and optimise operational efficiency. Adaptable and resilient, IT managers navigate through rapidly evolving technologies and organisational changes, fostering a culture of continuous learning and innovation. An IT Manager will demonstrate strong business acumen, aligning IT strategies with overall organisational goals and leveraging technology to drive growth, improve processes, and deliver tangible value to the business.
In order to effectively manage your entire IT function, it may be necessary to have a senior professional who can assume a multifaceted role. This individual would be responsible for overseeing various aspects including infrastructure, software development, outsourcing, budgets, and staffing.
In larger organisations, dedicated departmental heads may be required to oversee specific areas. On the applications side, these departmental heads would possess in-depth knowledge of your industry and the associated business applications, along with a strong understanding of architectural development methods and the software development life cycle (SDLC). On the operational and infrastructure side, departmental heads would excel at managing large 24/7 production environments, ensuring security, implementing disaster recovery plans, and effectively handling data management.
True Business Sense
In today's evolving landscape, IT management roles demand more than just technical expertise. They require individuals who possess a comprehensive understanding of the business environment and can demonstrate a keen sense of commercial awareness. Beyond their technical prowess, successful IT managers must exhibit strong leadership skills, inspiring and motivating teams to achieve organisational goals. They serve as the bridge between technology and business, effectively translating IT solutions into tangible business value. With their holistic perspective and business acumen, these professionals drive innovation, optimise processes, and propel the organisation toward success in the digital era.
Understanding the market like we do...
Gain from our proven track record in successfully matching candidates with IT Management positions.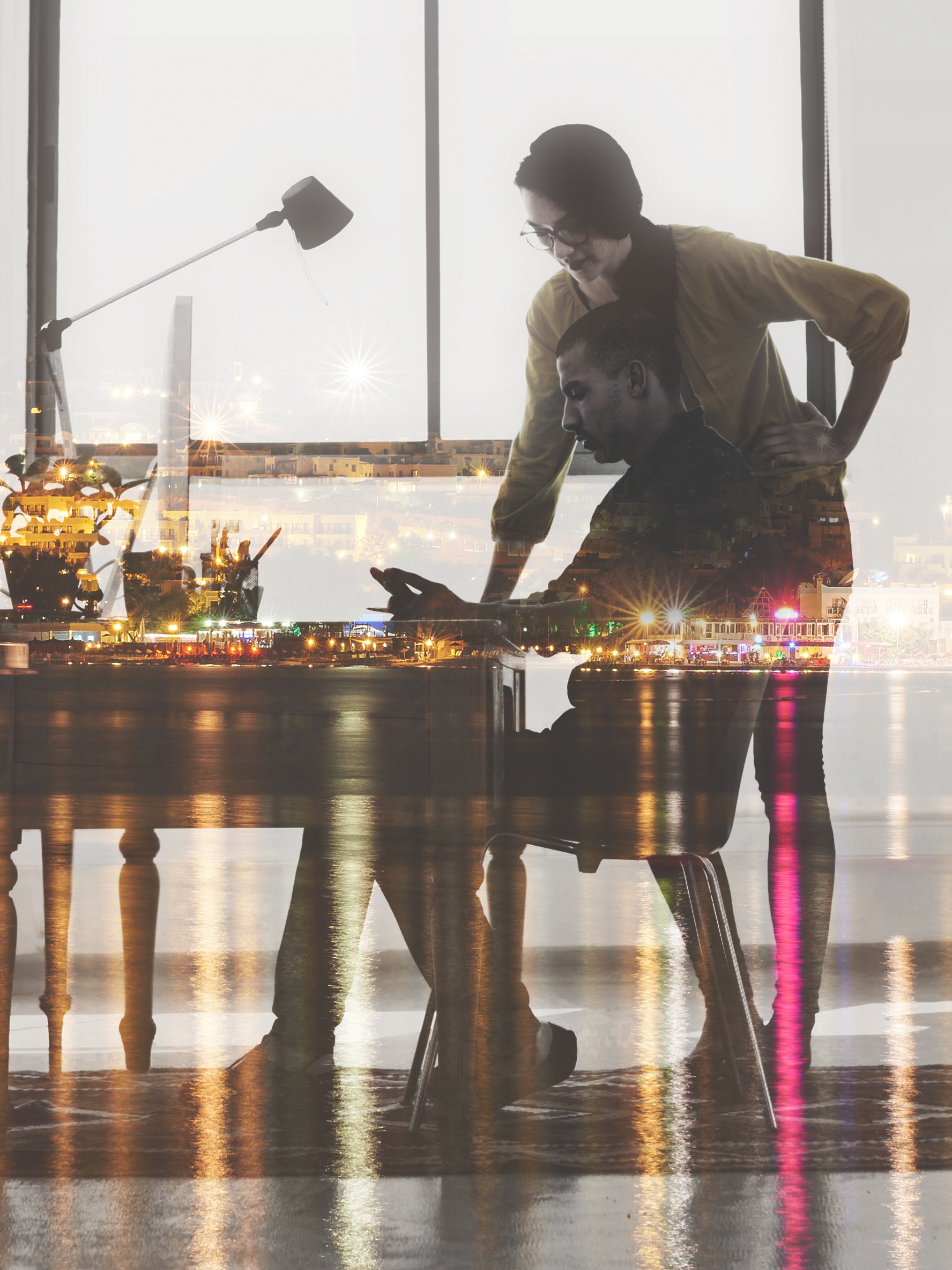 Q4 2023: Market trends for IT Management
The job market for IT Management is currently witnessing significant trends and developments. As technology continues to advance and businesses rely heavily on digital infrastructure, the demand for skilled IT Managers is on the rise. Companies are seeking professionals who not only possess strong technical expertise but also demonstrate exceptional leadership and strategic capabilities. Additionally, there is a growing emphasis on business acumen and the ability to align IT initiatives with organisational goals. With the increasing importance of data security, cloud computing, and digital transformation, IT Managers with expertise in these areas are highly sought after. Moreover, remote work and the adoption of hybrid IT environments have necessitated the need for IT Managers who can effectively manage and optimise distributed teams and technologies. Keeping up with emerging technologies, such as artificial intelligence and machine learning, is also crucial for IT Managers to stay competitive in the job market.
Q4 2023 Pay Rates for an IT Manager (for a company with 50 - 150 employees)
Q4 2023 pay rates for a Head of Development