Bridging the gap between the business and IT
Bridging the gap between the business and IT, Business Systems Analysts help elicit user requirements, carry out feasibility studies, conduct use case analysis and verify if a business case exists.
A robust business and market understanding
Individuals who carry out this role usually need to have a robust business understanding of the market a company operates in, and in particular a deep knowledge of the business application in hand. Business Systems Analysts need to be adept at communicating both with users in layman's terms with the ability to convey correctly clear and defined requirements to IT. Strong conceptualisation skills are required for modelling purposes.
Understanding the market, like we do
Benefit from our experience in successfully placing candidates for IT Business Analysis roles.
Image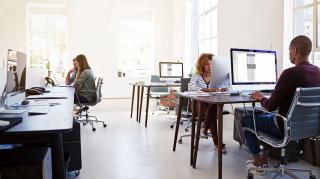 Q1 2022: Market trends for Business Analysts
There is very good availability of both permanent and contract Business Analysts in the market at this time for both permanent and contract opportunities.
Q1 2022 pay rates for a Business Analyst